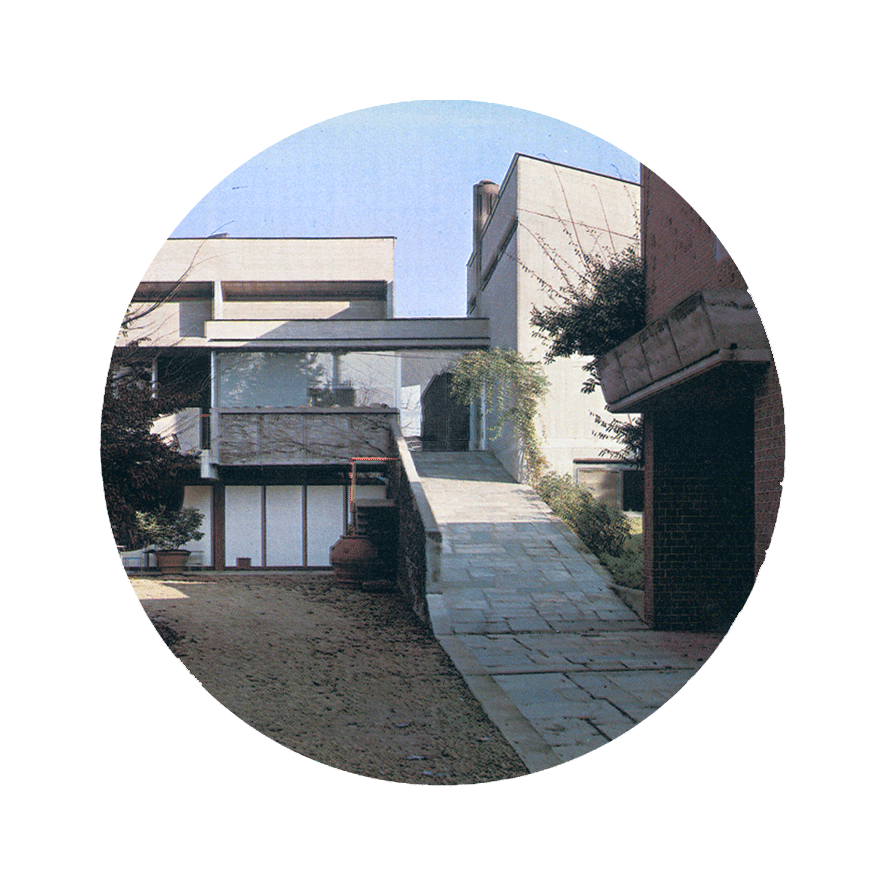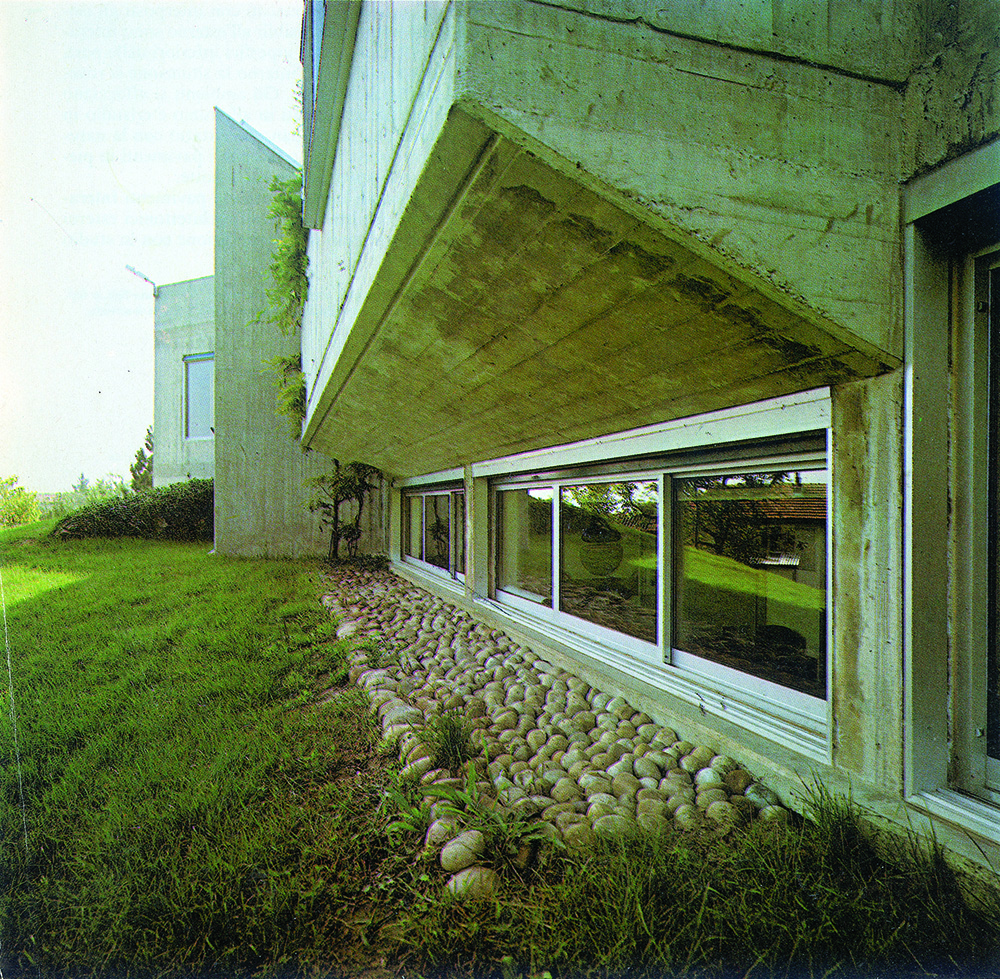 MODERNISt MASTER
CESARIO'S HOUSES
The work of
Cesario Carena
(1934-2020) has always been a source of great inspiration for our Studio. We are grateful for all the support we received since the very beginning of MOTOElastico and we are proud of all the projects we have worked together over the years.
One year after his passing we would like to celebrate
Cesario's modernist legacy
by publishing four of his iconic residential projects, built between the 60's and the 70's.
The Maria Carena House, is the first building with a flat roof in Cambiano, designed when he was still a student in the Torino Politecnico. Certainly influenced by Carlo Mollino's work, the house is a very clean brick volume, softened by a curved terrace covering the front door, and with a circular opening over the roof terrace.
Villa Carena in Cambiano, Villa Ciani in Prato and Villa Ercole in Asti share the same rough materiality: they also have in common a very rational layout organization based on the structural capacity of reinforced concrete. The volumes however spring out free from the plans, adding flavor and complexity to the interior spaces, while the windows are used to frame the surrounding landscape and help to bring nature into the building.
In all the four houses the characteristics of the main materials, bricks or exposed concrete, are always intentionally enhanced, with very poetic results. A strategy that Cesario later applied also to clay, the matter he explored throughout his entire artistic practice.
For other projects by Cesario in collaboration with MOTOElastico, please click
HERE
Cesario Carena
(1934-2020)의 작업은 항상 우리 스튜디오에 큰 영감을 주는 원천이었습니다. 우리는 MOTOElastico의 초창기부터 받은 모든 지원에 감사하며 수년 동안 함께 일한 모든 프로젝트를 자랑스럽게 생각합니다.
그가 세상을 떠난 지 1년 후 우리는 60년대와 70년대 사이에 지어진 그의 상징적인 주거 프로젝트 4개를 출판함으로써 세자리오의 모더니스트 유산을 기념하고자 합니다.
마리아 카레나 하우스(Maria Carena House)는 Cambiano에서 처음으로 평평한 지붕이 있는 건물로, 그가 아직 토리노 폴리테크니코(Torino Politecnico)의 학생이었을 때 설계되었습니다. 확실히 Carlo Mollino의 작업에 영향을 받은 이 집은 매우 깨끗한 벽돌 볼륨으로 현관문을 덮고 있는 곡선형 테라스와 옥상 테라스 위로 원형 개구부가 있어 부드러워졌습니다.
Cambiano의 Villa Carena, Prato의 Villa Ciani 및 Asti의 Villa Ercole는 동일한 거친 물질성을 공유합니다. 또한 철근 콘크리트의 구조적 용량을 기반으로 하는 매우 합리적인 레이아웃 구성이라는 공통점이 있습니다. 그러나 볼륨은 계획에서 벗어나 내부 공간에 풍미와 복잡성을 더하는 반면 창은 주변 풍경을 구성하고 건물에 자연을 끌어들이는 데 사용됩니다.
네 집 모두에서 주요 재료인 벽돌 또는 노출 콘크리트의 특성은 항상 의도적으로 강화되어 매우 시적인 결과를 낳습니다. Cesario는 나중에 그의 전체 예술적 실천을 통해 탐구한 문제인 점토에도 적용한 전략입니다.
MOTOElastico와 공동 작업한 Cesario의 다른 프로젝트를 보려면
여기
를 클릭하십시오.


Project: Cesario Carena + Roberto Pagliero +Giovanni Fornaca
MOTODesign team: Simone Carena
Location: Cambiano (TO), Prato (FI), Asti | Italy 1960-78
Photo by: Paolo Mussat Sartor, Vaclav Sedy
Published on: Architetture Cronaca e Storia