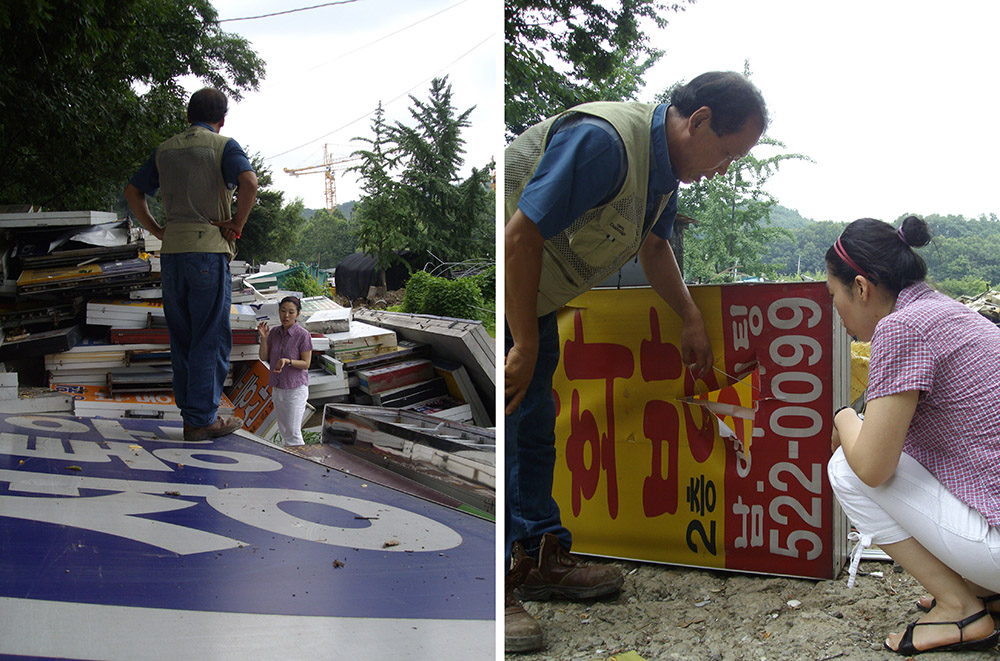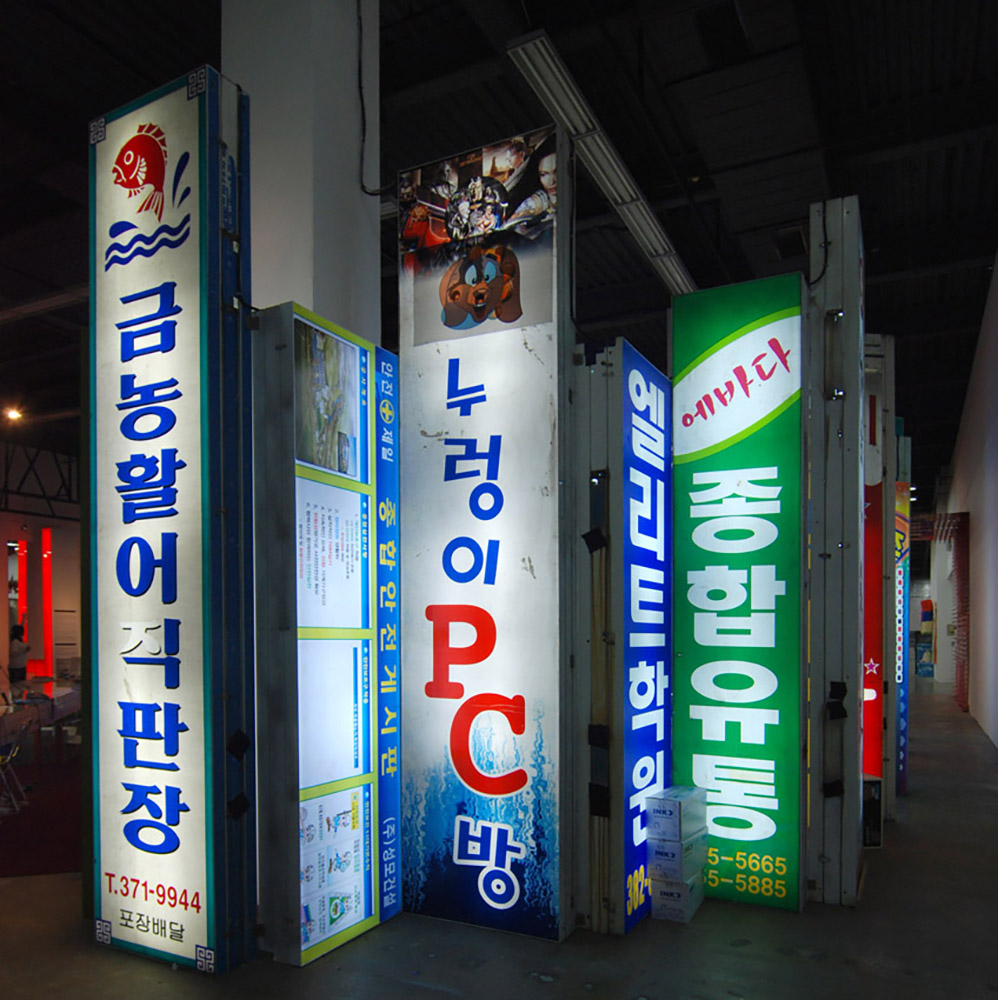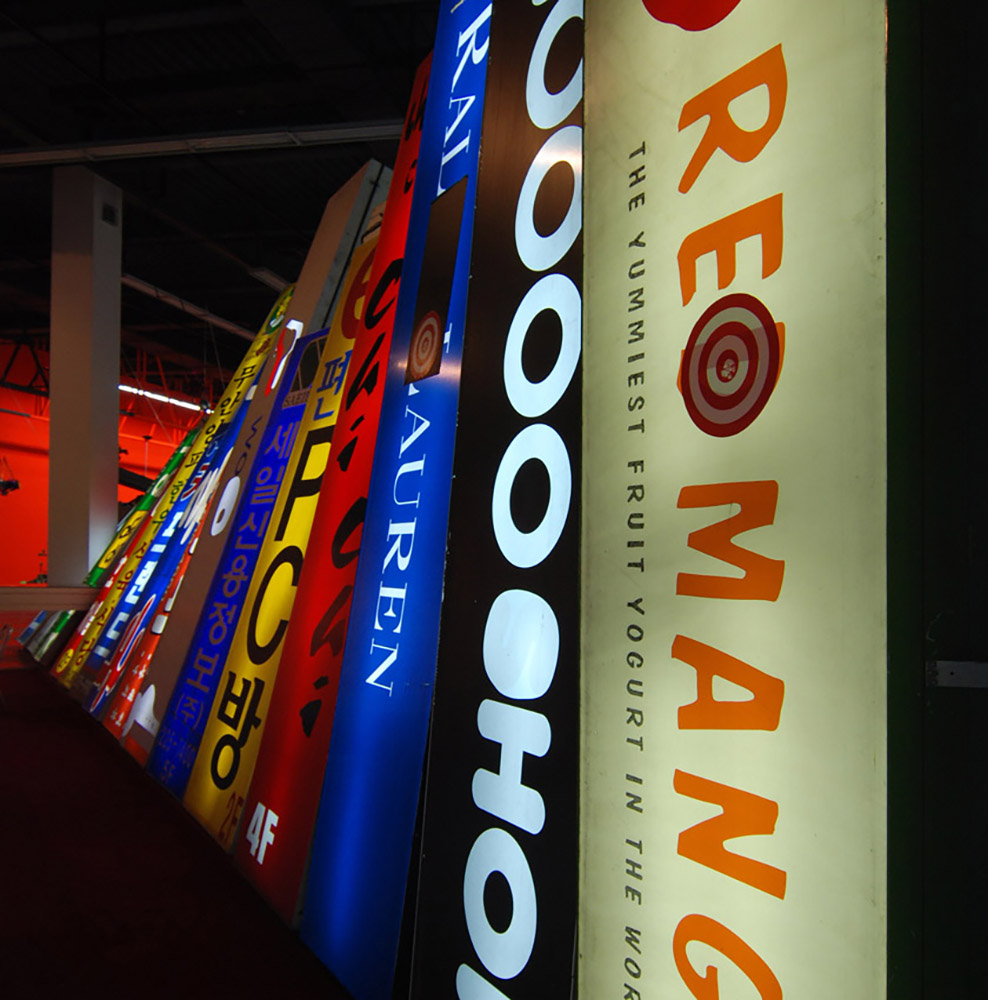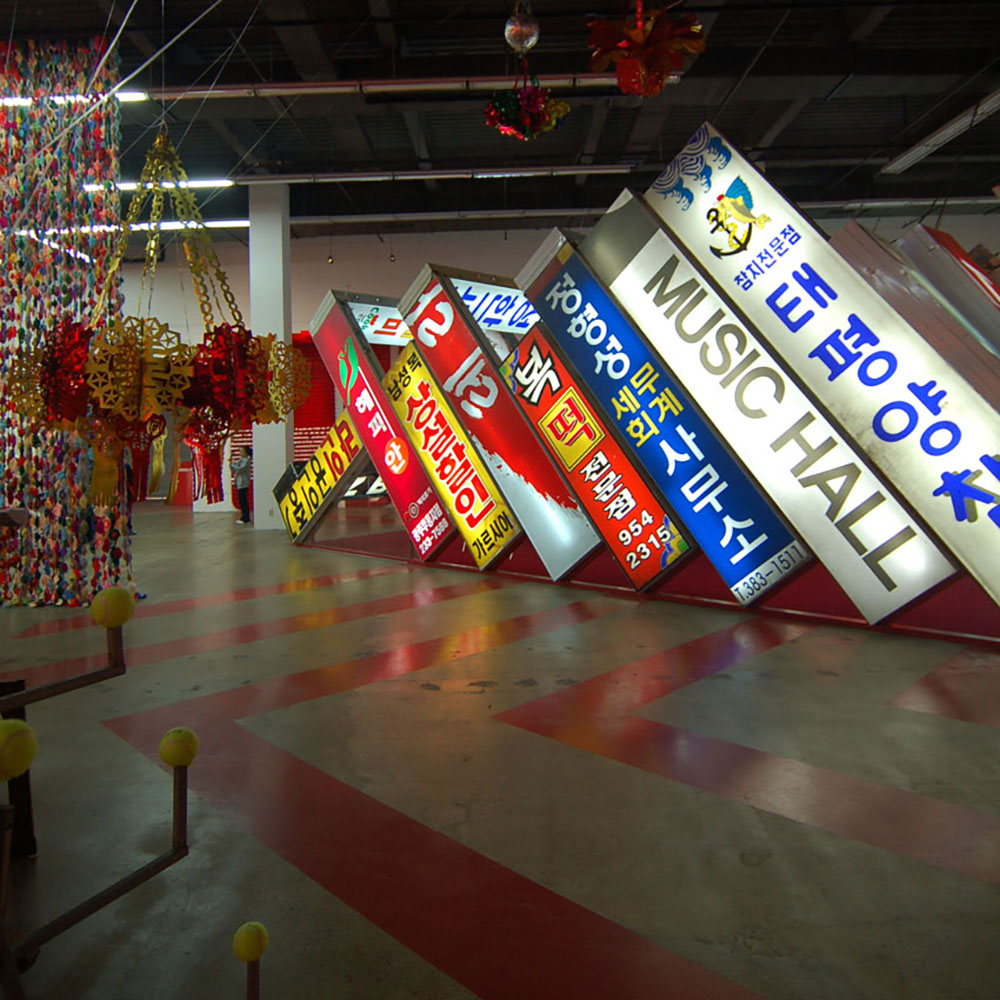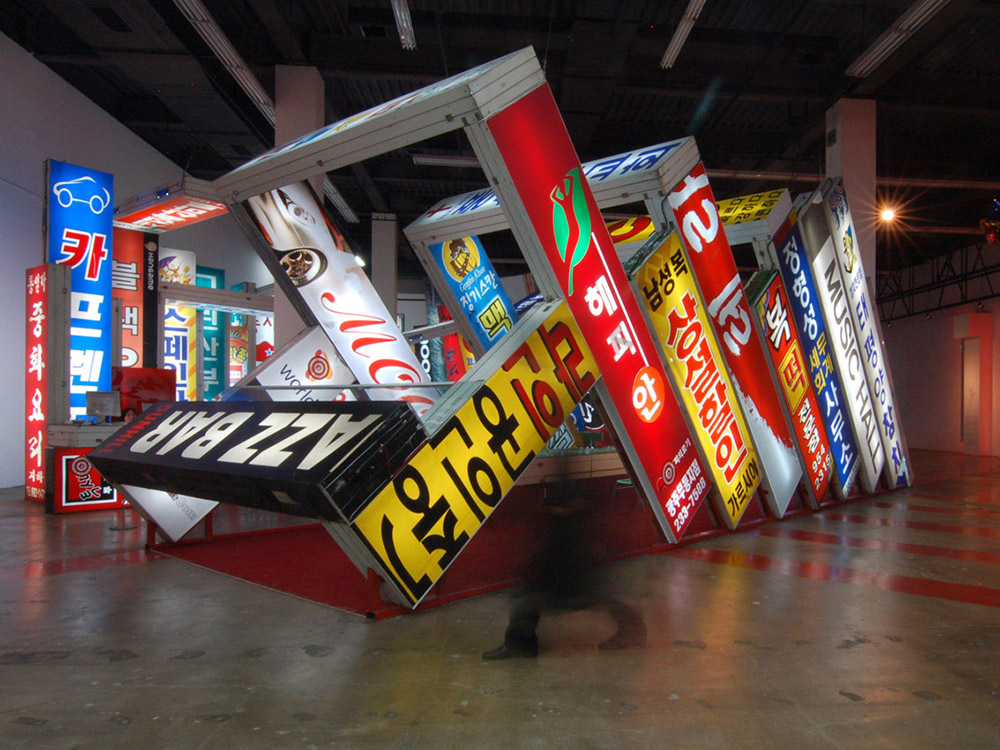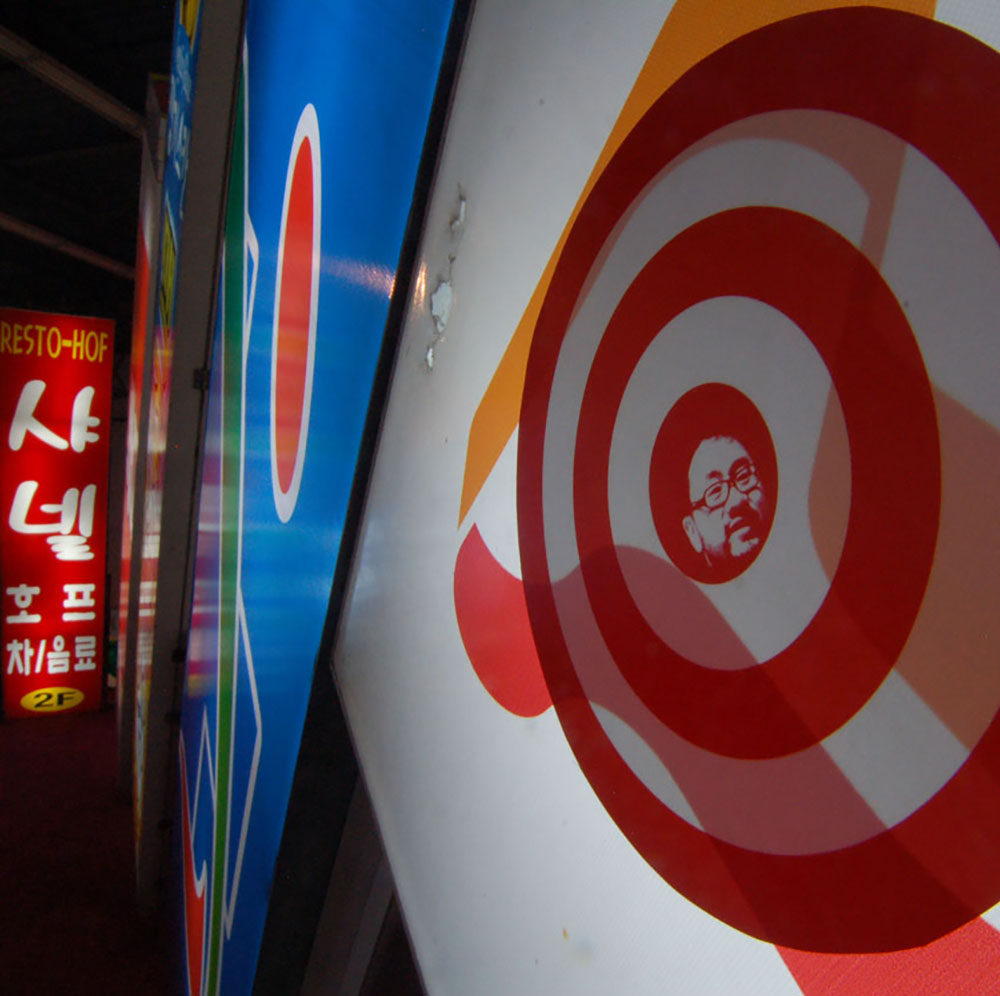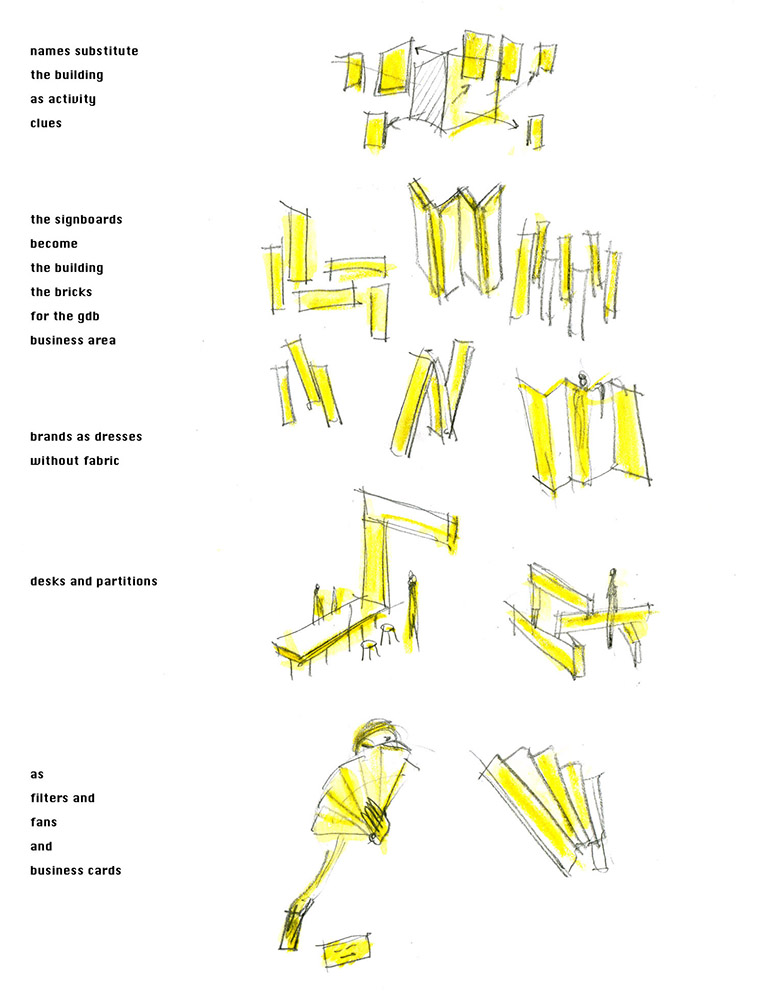 SIGNBOARD HUB
BIENNALE BUSINESS CENTER
Walking the streets of South Korea is a unique experience: buildings come with "subtitles". Architecture is hidden behind commercial signboards and facades are fully covered with bright words. The "subtitles" offer clues of the services that each space hosts.
In the business center at the entrance of the Biennale we removed the buildings and kept only those clues. Illegal signboards, confiscated by teh city officials, are used to build walls, tables and partitions.
Architecture is finally replaced by its commercial image.

간판 비즈니스 센터
한국의 건물들은 간판과 함께 한다고 볼 수 있을 정도로 건물의 모든 표면이 간판들로 덮여 있다.우리는 비엔날레의 비즈니스 센터 안에다가 오직 건물들의 간판들만을 사용하여 벽과 파티션, 테이블을 구성하였다. 결국 건축물 자체가 지니고 있는 상업적인 이미지들로 대체되는 것이다.





Project: MOTOElastico + PARANG (Hyosun Chang)
Design Team: Simone Carena, Marco Bruno, Christoph Eichberger, Minji Kim, Jackie Sunwoo, Vivien Serveau, Davide Barreri + Hyosun Chang (Management)
Location: Gwangju Design Biennale, 2009
Photo by: MOTOElastico
Published on: Staging Space,Gestalten, Germany, 2009 + 더할나위없는 The clue, Korea, 2009