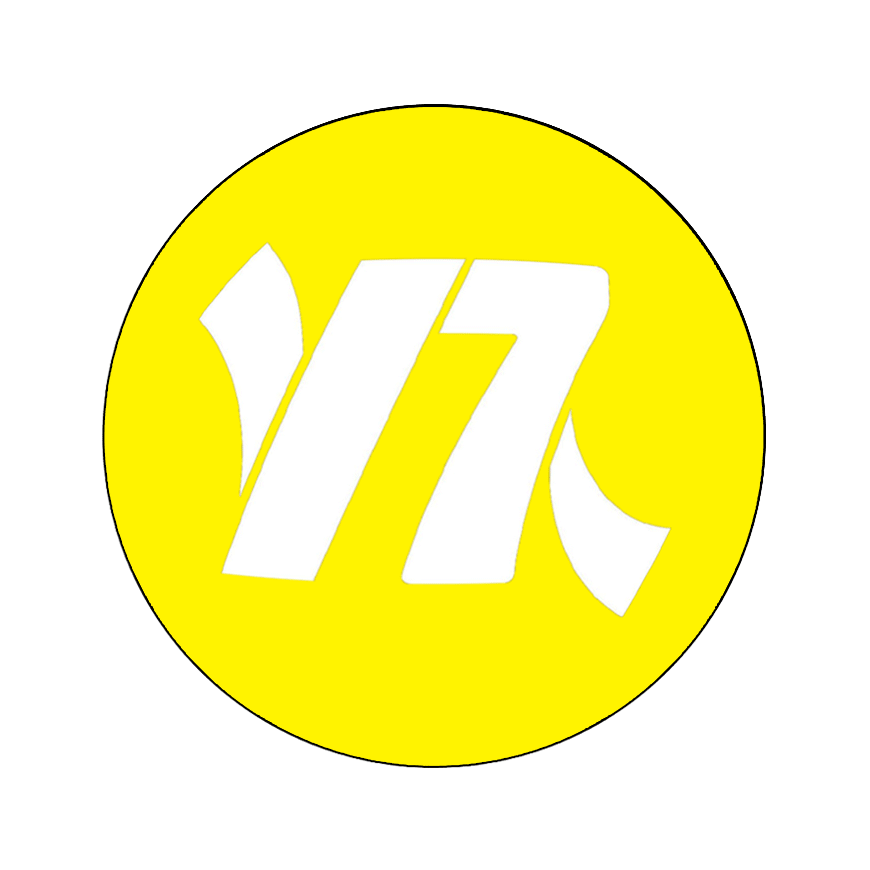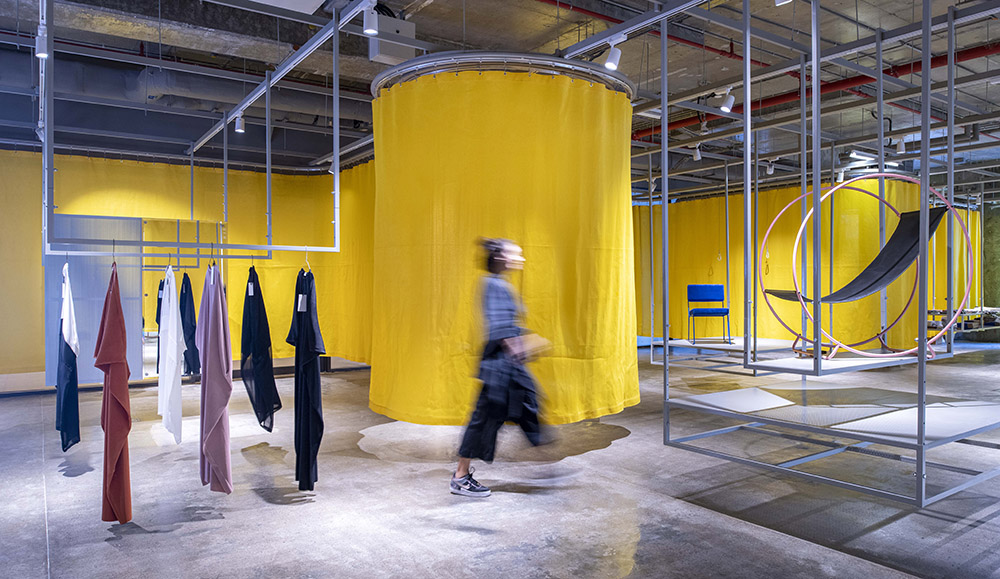 STUDIO 7
CONCEPT STORE
Studio 7 is a concept store promoting and distributing design from the Arab world. It is a flexible platform where the interior space is defined by soft walls, like in a tent, and the objects are presented on suspended metal furniture hanging from a ceiling grid.
Studio 7 is part of M7, the new center for design innovation and entrepreneurship recently opened in Doha's Msheireb district. The mission of the concept store is to become a cross-cultural hub dedicated to empowering and promoting local and regional emerging designers. The space main vision is to foster local productions, bridging the gap between designers and producers and contributing to the development of a contemporary middle eastern design identity.
The activities hosted in the space are very diverse and include a design store, public presentations, pop-up shops, workshops and private events. For these reasons the goal of the project was to achieve the maximum space flexibility without losing the general identity of the space. In order to free the floor, the main construction took place on the ceiling: a regular metal grid, used to hang all the display furniture and support the lighting system, was attached to the concrete slab.
A modular system that includes table displays of different sizes, clothes hangers, shelves, mirrors, and partitions is hanging from the grid. Each piece can be easily moved to provide different space configurations and the height of each element can be customized according to the different presentation needs.
The yellow curtain plays also an important role in the organization of the space. It is supported by the same grid used for the furniture and the lights and it is made by an industrial fabric normally used for car parking shades. More than one hundred meters of material flow through the store providing a colorful and recognizable backdrop for the items on display, defining areas with different levels of privacy: a few open inlets used to highlight special collections, and more private spaces like the changing room and the office. Ultimately, the graphic on the internal and external windows marks the lower edge of all the interior elements.
Studio 7 is a fluid experience where everything is effortlessly floating: it is a space without borders that celebrates the diverse similarities within the Arab design community.
Studio 7 on
archilovers
Studio 7은 아랍 세계의 디자인을 홍보하고 배포하는 컨셉 스토어입니다. 텐트처럼 부드러운 벽으로 내부 공간을 정의하고 천장 격자에 매달려 있는 매달린 금속 가구에 오브제를 전시하는 유연한 플랫폼입니다.

Studio 7은 최근 도하의 Msheireb 지구에 문을 연 디자인 혁신 및 기업가 정신을 위한 새로운 센터인 M7의 일부입니다. 컨셉 스토어의 사명은 지역 및 지역의 신진 디자이너에게 권한을 부여하고 홍보하는 데 전념하는 다문화 허브가 되는 것입니다. 공간의 주요 비전은 지역 생산을 육성하여 디자이너와 생산자 사이의 격차를 해소하고 현대 중동 디자인 정체성의 발전에 기여하는 것입니다.

공간에서 주최하는 활동은 매우 다양하며 디자인 스토어, 공개 프레젠테이션, 팝업 상점, 워크샵 및 개인 이벤트를 포함합니다. 이러한 이유로 프로젝트의 목표는 공간의 일반적인 정체성을 잃지 않고 최대의 공간 유연성을 달성하는 것이었습니다. 바닥을 자유롭게 하기 위해 주요 공사는 천장에 이루어졌습니다. 모든 디스플레이 가구를 걸고 조명 시스템을 지지하는 데 사용되는 일반 금속 격자가 콘크리트 슬래브에 부착되었습니다.

다양한 크기의 테이블 디스플레이, 옷걸이, 선반, 거울 및 파티션을 포함하는 모듈식 시스템이 그리드에 매달려 있습니다. 각 부분을 쉽게 이동하여 다양한 공간 구성을 제공할 수 있으며 각 요소의 높이는 다양한 프레젠테이션 요구 사항에 따라 사용자 지정할 수 있습니다.

노란 커튼은 공간 구성에 중요한 역할을 합니다. 가구와 조명에 사용되는 것과 동일한 그리드로 지지되며 일반적으로 주차장 음영에 사용되는 산업용 패브릭으로 만들어집니다. 매장을 통과하는 100미터 이상의 재료 흐름은 전시 품목에 대해 다채롭고 알아볼 수 있는 배경을 제공하여 다양한 수준의 프라이버시가 있는 영역을 정의합니다. 특별 컬렉션을 강조하는 데 사용되는 몇 개의 열린 입구, 탈의실 및 사무실. 궁극적으로 내부 및 외부 창의 그래픽은 모든 내부 요소의 아래쪽 가장자리를 표시합니다.

Studio 7은 모든 것이 자연스럽게 떠 있는 유동적인 경험입니다. 아랍 디자인 커뮤니티 내에서 다양한 유사성을 기념하는 국경 없는 공간입니다.




Project by: MOTOElastico
Design Team: Simone Carena, Marco Bruno,Minji Kim
Client: Katara Art Center
Studio 7 Creative Director: Asma Derouiche
Construction: JYM Group, Qatar Stainless Steel, Abdullah Ibrahim Jaidah and son's
Location: M7, Msheireb District, Doha
Materials: steel frame and furniture, Gale Shadecloth curtain
Photo Credit: Raviv Cohen